Thanks for stopping by!
I feel that through being a business owner myself with active roles in several businesses I am able to offer extra insight and understanding that my competition may lack which should lead to a better return on your online marketing projects.
Passionate professional, SEO & SEM dedicated to accuracy, timeliness, and service. I have been trusted with many different tasks because I always deliver better results on time & budget.
Did you know what's even more exciting than having a business? Making sure people can find it.
Purpose
Our goal is to help you grow YOUR business!
How We Work
It begins with an understanding of the distinctive characteristics of services – their invisibility and intangibility – and of the unique nature of service prospects and users – their fear, their limited time, their sometimes illogical ways of making a decision, and their most important drives and needs.
A new generation marketing is more than a way of doing; it is a way of thinking.
I analyze and reverse engineer what your top competitors are doing. The traffic that they are getting should be going to you. People are searching for your services and products.
I want to ensure that your brand is the one they find wherever they're searching, however, they're searching not your competitors.
The right people at the right time can make anything possible. 
Thomas Kucharski, CEO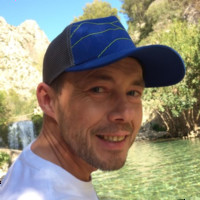 Donata Sieradzka, Project Manager
Rozelle Remedio, Programmer
We invest in superior design and flawless developing. 
Product Design
Product Development
Marketing & Content
We're proud of our team, and welcome anyone with that same sparkle and passion.