Augusta Precious Metals
SEO from scratch for a new site in a highly competitive niche "gold IRA".
Improved Organic Traffic by 820%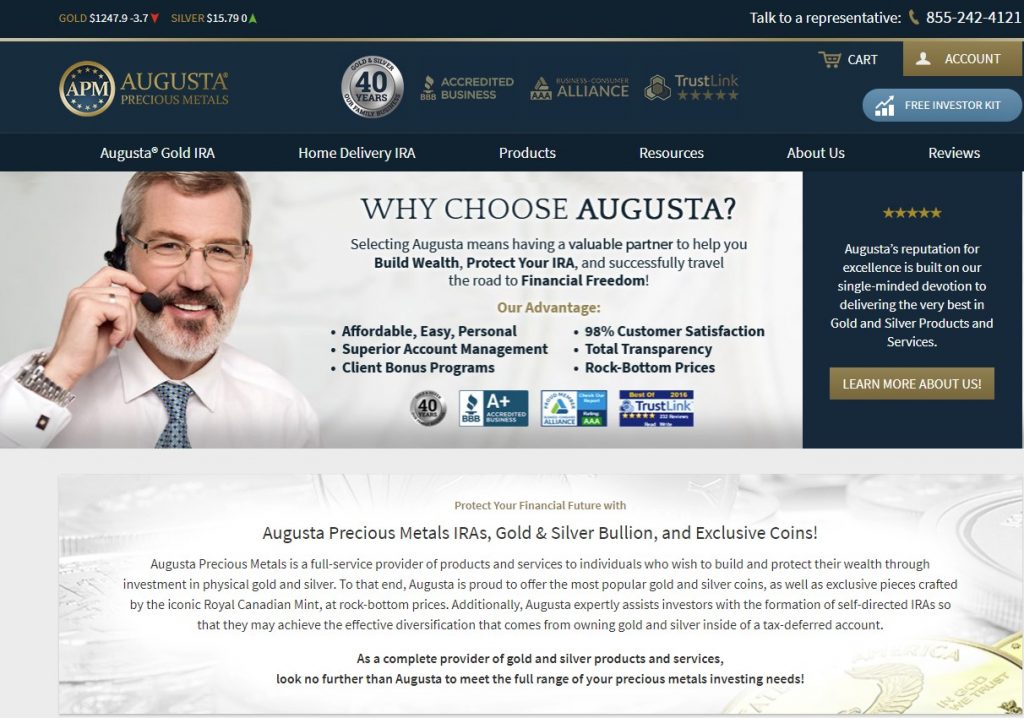 Objective: Attract more traffic to the new website by getting the top positions in search engines.
When Isaac Nuriani, the site owner, started his website on gold IRA programs and selling precious metals online back in 2013, he got himself into a pretty competitive niche. Like all other new sites, augustapreciousmetals.com initially had no traffic.
Isaac decided to get help from an online marketing specialist at Upwork (Elance, back then).  Long story short he has found me and hired for the project.
Together with Isaac, we have handled everything, from website development, content creation, SEO to email campaigns. We were brainstorming ideas on web design, optimizing landing pages and traffic generation ideas. 
And I started SEO campaign. 
SEO campaign
I've collaborated with top writers in the niche and top publishers to spread the word out. We wanted to get a publicity for the products. Samples were sent out to influencers for review. 
We've researched low competition long-tail keywords and posted 40 articles in the first quarter. Each article targeted specific terms and keywords. We've started getting organic traffic from Google. Within a few weeks, we've converted the traffic into leads and clients.
We published a lot back then. We were everywhere! Press releases, Web 2.0, finance blogs, online magazines, social media, inserts, affiliate networks, sponsored ads, you name it… 
And we repeated the process over and over and over again. There is no magic bullet – IT'S HARD WORK.
By using ALL the strategies for search engine optimization, we managed to get the website to rank top 10 for highly competitive keywords (like "gold IRA") in Google. 
Overall we improved Augusta Precious Metals' organic traffic acquisition by 820%!
Results
Augusta Precious Metals Gets Over $15,6k FREE Traffic Each Month
Augusta Precious Metals Testimonial
Isaac Nuriani
Thomas helped me grow my business online over the past few years He's got a can-do attitude. He's is very dedicated to SE0/SEM projects. I like the way he translates complexity into practical concepts with very clever examples. He is able to give a precious advice in order to grow in the online business world. He's a professional with good communication skills. He's a self-starter and I highly recommend him to anyone who is looking for online marketing services. Thanks.